About No Pressure, Pressure Washing LLC - A Dependable North Texas Pressure Washer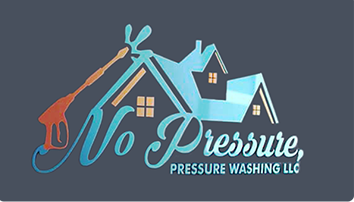 When you're in search of a pressure washer company that delivers professional results and customer care in North Texas, only No Pressure, Pressure Washing LLC will do. We can be your pressure washer dream team and our results will prove why we're the best.
Check Out All Of Our Services
At No Pressure, Pressure Washing LLC, we're more than just your average pressure washer business. We serve up an entire menu of pressure washing services to meet all of your property's specific needs. Our team of experienced pressure washers can answer all of your questions and provide you with a free quote and consultation to make sure that your North Texas home or business gets exactly what it requires to look as good as new again. We offer services from commercial pressure washing to house washing to roof cleaning and beyond! At No Pressure, Pressure Washing LLC, we believe that your home or business is your biggest investment, and that's why we want to help you protect it from harmful contaminants.
Customer satisfaction is our #1 priority, and that's why we're the top choice for pressure washing in North Texas!
Don't Settle For Less
When owner Forrest Walsworth founded No Pressure, Pressure Washing LLC in 2022, it was with the hope to show North Texas what real pressure washer services could look like. When you go with a pressure washer business like No Pressure, Pressure Washing LLC, you're not only investing in services that get and keep your home clean but you're investing in a business that's proven itself and keeps delivering top-quality results with expert customer service.
We go above and beyond for customer satisfaction, and when you hire us for your next pressure washer service in North Texas, the results will speak for themselves.
Call Your North Texas Pressure Washing Professionals Today!