Finest Pressure Washing Services In Valley View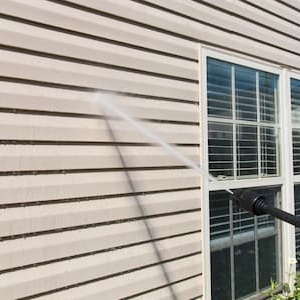 Valley View residents turn to No Pressure, Pressure Washing LLC when they need a professional to trust for their home's pressure washing needs. Pressure Washing and soft washing are pretty different when it comes to exterior cleaning solutions, but at No Pressure, Pressure Washing LLC, we've got them both mastered and we know which application is best for your Valley View property.
If you're searching for the best pressure washing technician in Valley View, then your search ends here! Call No Pressure, Pressure Washing LLC today and speak to one of our friendly experts about your next pressure washing project. We'll gladly provide you with a free quote and consultation and when you're ready, we'll get started on a service that will transform the look of your Valley View residential or commercial property.
Valley View's Finest Source For Roof Cleaning And More
The weather in Valley view has its pros and cons, but one of the cons is the heat, and how it enables algae and moss to grow on your roof! Organic growths such as algae, moss, and lichen tend to grow best in a climate that is hot and humid, and your Valley View roof provides the perfect environment for that to happen. These unwelcome contaminants can trap moisture and overheat your home by absorbing extra heat from the sun, potentially providing a cover for mold to grow and rot your roofing materials.
If you've noticed black streaks or moss growth on your roof, then it's time to act! Give the experts at No Pressure, Pressure Washing LLC a call and ask about our roof cleaning services. We offer a soft wash roof cleaning service which is a safer solution that gentle enough for your roof shingles but tough on grime and unwanted growth. Give yourself the gift of a cleaner and safer roof, and call us today!
House Washing For A More Appealing Valley View Home
Valley View is a beautiful community, and many people want to live here! If you're considering putting your home on the market, then you'll want to consider ways that will make it stand out from the crowd. A house washing service to maximize its curb appeal might be the competitive edge that it needs.
There are many things you can do to beautify your home, but a house washing service that gets rid of layers of dirt and grime, as well as ugly stains, is like a secret weapon. Your home will look brand-new, making it stand out in photos and catching the eye of prospective buyers. Find out how we can help you make your home look its best by giving No Pressure, Pressure Washing LLC a call today!
There are currently no reviews or testimonials; check back soon!
Call Your North Texas Pressure Washing Professionals Today!