Muenster's Experienced Pressure Washing Services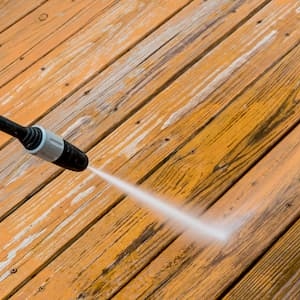 Muenster is a beautiful community in Texas and as a local pressure washing company, the technicians at No Pressure, Pressure Washing LLC love serving its members with premier exterior cleaning services! Say goodbye to the grime and gunk that plagues your siding, rooftops, and concrete, and say hello to homes and businesses that shine and sparkle like new.
When you call on the pros at No Pressure, Pressure Washing LLC, you can rest assured that you're getting nothing but the best. Our combined years of experience, commercial-grade tools, and up-to-date working knowledge of the best exterior cleaning methods in the business are what keeps us ahead of the curve. Whether you're looking for general services such as commercial pressure washing or house washing, or require more specialized cleaning jobs like solar panel cleaning or graffiti removal, the pros at No Pressure, Pressure Washing LLC are always up to the task. Our detailed pressure washing services can provide your Muenster home or business with a fresh and invigorating new appeal. We strive to meet the goals of every client in Muenster as each client is integral to keeping the Muenster community a wonderful place to work and live.
Are you interested in scheduling a pressure washing service in Muenster? Call No Pressure, Pressure Washing LLC today!
Muenster Rooftops Benefit From Our Roof Cleaning Services
Your Muenster roof might be covered in streaks, debris, and even invasive organisms like black algae. Our team of pressure washing pros has the equipment and skills to get rid of them all with our top-notch roof cleaning services. Our team is happy to provide you with expert advice and even let you know if your roof is suffering from issues that might require further professional assistance. By knowing the weather patterns or local climate details, we can give your roof specific attention that is catered to your Muenster home that will protect your roof at the time of service as well as in the future.
Improve The Look Of Your Muenster Home With House Washing
A house washing service might be just what your Muenster home needs to reinvigorate its aesthetic appeal. House washing is the perfect way to get rid of exterior contaminants like dirt, grime, dust, and even stuck-on stains from algae or rust. Mother Nature can be harsh on your Muenster home throughout the year, but our professionals are knowledgeable about what your home needs the most to give it back its sheen.
Give us a call today and get started on your next house washing project in Muenster!
There are currently no reviews or testimonials; check back soon!
Call Your North Texas Pressure Washing Professionals Today!