Solar Panel Cleaning Professionals In North Texas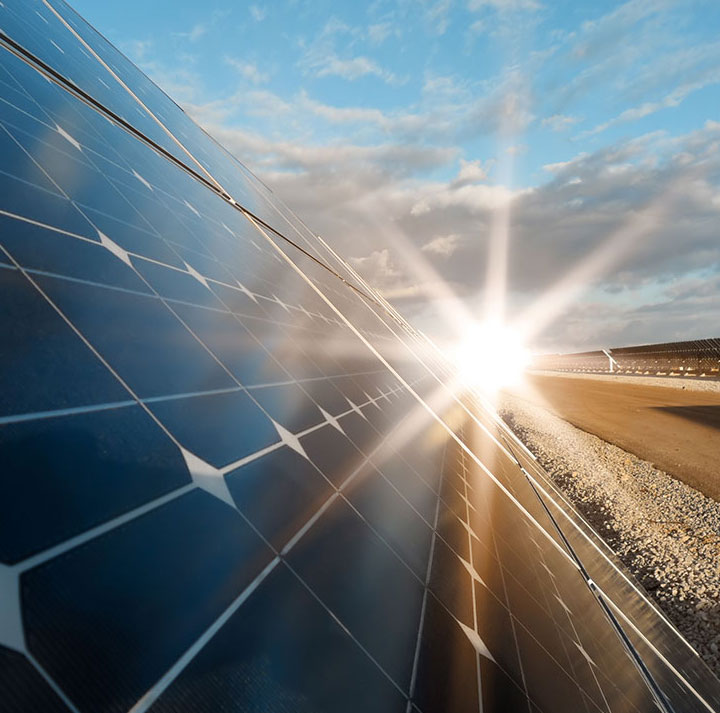 A solar panel cleaning service from the pressure washing technicians at No Pressure, Pressure Washing LLC will maximize your solar panels' performance as well as give them a fresh new appeal. Our North Texas solar panel cleaning professionals have the experience, tools, and skills to safely clean your panels without risk of damage. Using our specialized soft wash application, our commercial-grade cleaning tools, and our knowledge of proper solar panel cleaning methods, we can thoroughly eliminate the worst types of organic growth, environmental pollutants, and stubborn debris from your panels and maximize their exposure for optimal solar collection.
If you need professional solar panel cleaning services for your North Texas home or business, call No Pressure, Pressure Washing LLC today! When it comes to the best pressure washing for North Texas, our company does it best. We take immense pride in our work, and it shows in our results!
PV Panel Washing
At No Pressure, Pressure Washing LLC, we only use our gentle soft washing methods to safely and effectively remove tough contaminants from your property's delicate surfaces. Our industry-proven and eco-friendly cleaning products saturate the grimy buildup and baked-on pollutants that hinder your panel's efficiency, and then we gently rinse them off with clean water. Our soft washing application is the preferred method for a variety of exterior cleaning services, including house washing, roof cleaning, and window cleaning. Don't trust a pressure washing company that uses intense water pressure on any of these surfaces!
At No Pressure, Pressure Washing LLC, we'll give your North Texas home or business a fresh new look, all while protecting it from damage. When you want top-quality solar panel cleaning services for your home or business in the North Texas area, call the exterior cleaning experts at No Pressure, Pressure Washing LLC!
Quality Results For North Texas Properties
Our skilled technicians are up-to-date on all the latest industry practices and techniques for safely cleaning your North Texas exterior surfaces. We hold all of our pressure washing professionals to the highest standards to ensure your satisfaction on every single project. From our free estimates to our flexible scheduling, we'll be with you every step of the way. You can count on us because we're a local company and we care about our community and providing you with quality service.
If you're interested in a solar panel cleaning service for your North Texas home or business, give us a call! We'll set you up with a free quote and consultation for your next pressure washing project.
Call Your North Texas Pressure Washing Professionals Today!