Remove Graffiti Like A Professional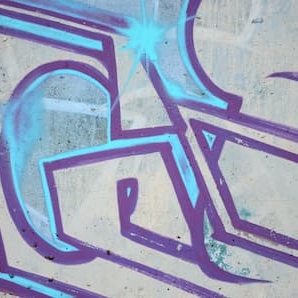 At No Pressure, Pressure Washing LLC, our graffiti removal services will help your property to look as good as new again. We're proud to offer various pressure washing services to locals in and around the North Texas area throughout the year so that you can reap the benefits that an exterior cleaning can provide, such as a boost in curb appeal and property value.
Additionally, pressure washing is one of the fastest ways to remove graffiti and other annoying types of vandalism stains, because the high water blast from a pressure washing machine in addition to the intensely high heat can wash away the worst paint stains without leaving any type of surface damage behind.
Raise Your Property's Curb Appeal
The appearance of graffiti and other types of stains are the quickest ways that businesses can lose their credibility and profitability over time. Fortunately, the pros at No Pressure, Pressure Washing LLC offer superior graffiti removal services for commercial and residential properties in the North Texas area. Our experts insist on rapid graffiti removal services the moment you notice them for the following reasons:
Raise your property's curb appeal and value
Attract new and returning customers to your business
Sell your home faster
Detect and prevent surface damages
Save money on expensive future repairs
When you need to rid your exteriors of graffiti and other forms of vandalism, trust the pros at No Pressure, Pressure Washing LLC to get it done! Call us today for a free quote and consultation on your next pressure washing project.
Different Methods For Cleaning Paint
There is more than one way to remove graffiti, but the method that does it best is with a pressure washer that uses high heat to remove the spray paint from your surfaces. Some companies will use other methods like sand, but this method is loud and dusty, and can even harm your exteriors by leaving scratches and marks on the surface. At No Pressure, Pressure Washing LLC, we won't use this method because we are very careful not to leave any type of surface damage behind. Our graffiti removal team only uses the best pressure washing techniques, and that's why you can rest assured that when you call No Pressure, Pressure Washing LLC for a graffiti removal service, we'll treat your home or business as if it were our own.
Call No Pressure, Pressure Washing LLC for more information about our graffiti removal techniques today!
Call Your North Texas Pressure Washing Professionals Today!