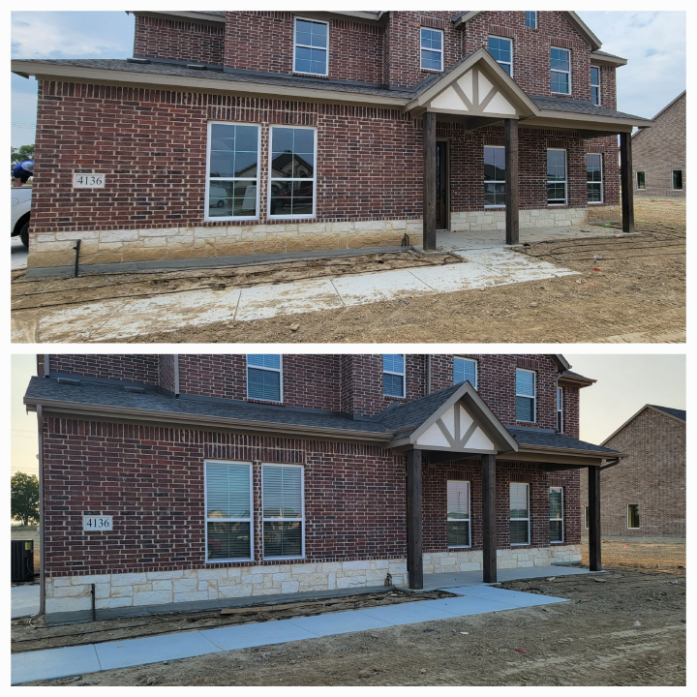 House Washing in Sanger, TX
A house wash using industrial chemicals to remove mold and mildew will typically involve pressure washing and scrubbing affected areas with a biocide or bleach solution. This is often followed up with a rinse of plain water or a fungicide solution. Depending on the severity of the mold and mildew, some areas may require additional scrubbing or a second application of the cleaning solution. After the cleaning is complete, the surfaces should be allowed to dry completely before finishing with a sealant to protect against future mold and mildew growth.
Gallery
Call Your North Texas Pressure Washing Professionals Today!